Selecting the best Carers

At Santé Care at Home, we recognise that having the very best carers is absolutely central to our mission to deliver the best live-in care service that we can. Therefore, when conducting our rigorous recruitment process, we focus as much on finding people who are friendly, caring, warm and passionate about helping people to live comfortable, independent lives, as on their qualifications and skills, such as good communication skills and reliability. Through our meticulous selection process approach we are therefore able to ensure that our team of live-in carers meet our high standards.
---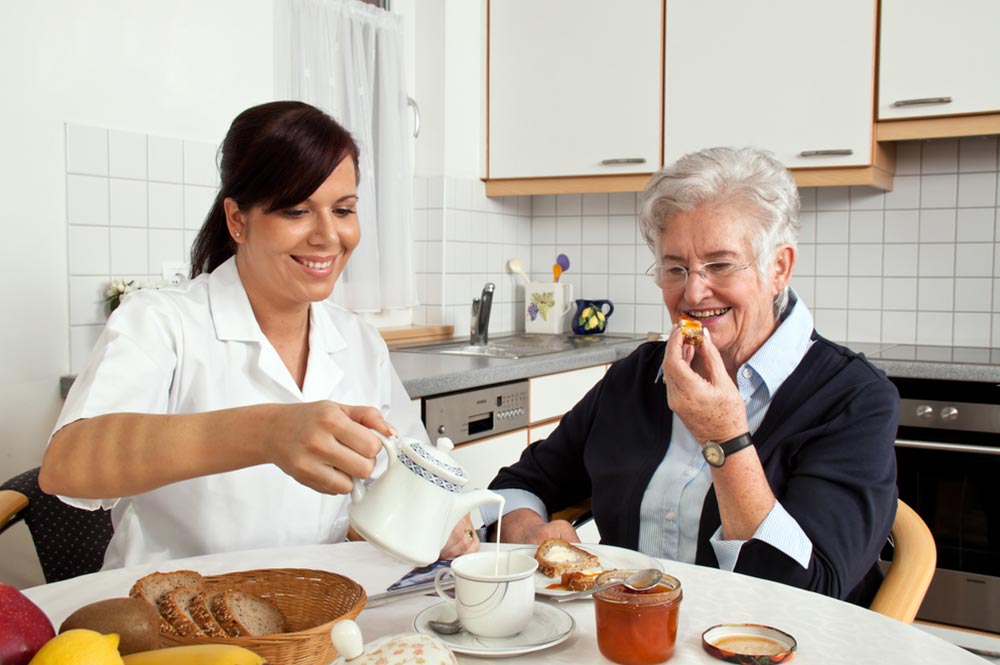 Many of our live-in carers come to us through recommendation, but we also advertise in reputable publications and on relevant websites in the UK and overseas. Our live-in carers actually come from many walks of life: some have had a long career in nursing or care; while others have experience of caring for family members and are nurtured and trained by us.
All applications are processed by our Nurturing Managers and all carers undergo a face-to-face interview at which time all documentation is checked and references taken. We make every effort to ensure that each successful applicant will be reliable, dedicated and committed to the physical and emotional wellbeing of our clients. In addition, every candidate will have to undergo a Disclosure and Barring Service (DBS) Enhanced Disclosure and DBS Adult First check. Our rigorous recruitment process far exceeds the statutory legal checks to ensure that we only employ the very highest standard of professional carers.
---
Every carer signs up to our principles to ensure consistency and quality of care.


---

Our professional carers are exclusively employed by us to ensure the quality of service we provide to you.
Training for Carers

At Santé Care at Home we provide our live-in carers with all the specialist care training they need to deal with the daily challenges of looking after someone in their own home. In particular, there is a real emphasis on training our professional carers to understand what our clients really want and need. As a consequence, our training programme is not just focused on the delivery of high quality live-in care; our carers are also trained in areas of lifestyle enhancement to promote overall wellbeing. We want to make a positive impact on our clients' lives.
All our carers, regardless of their experience, complete the statutory and mandatory training, as well as our specialist and comprehensive training programme developed to ensure best practice, before they are placed in a client's home.
In broad terms, statutory and mandatory training refers to the core modules of basic life support, including Cardiopulmonary Resuscitation (CPR), fire safety awareness and manual handling/lifting. This training keeps safety awareness at a maximum for care staff and helps with staff confidence and legal compliance. Mandatory training ensures that care workers are up to speed with the most up-to-date techniques, as poor techniques can put clients and carers at serious risk of injury.
In addition, we also insist on the following training as mandatory:
Health and Safety at Work

Control of Substances Hazardous to Health

Caldicott Principles

Infection Control

Food Hygiene

Safeguarding Vulnerable Adults

Conflict Management

Lone Working
Our induction training programme encompasses everything from personal care, medications administration through to first aid. All staff must successfully complete a four-day training course to ensure they understand the needs and expectations of the client; how to promote independence; and client's rights to dignity, respect, individuality and choice.
This training incorporates the following Skills for Care Induction Standards:
1
Role of the health and social care worker Responsibilities and limits
---
5
Principles for implementing duty of care
6
Principles of safeguarding in health and social care
8
Health & safety in an adult social care setting
Carers are also given specialist training in early-stage dementia to ensure the individual's needs are totally fulfilled.
In addition to the four days initial training, carers receive on-going training, mentoring and professional development to enable them to deliver the very highest standards based on industry best practice. With this approach we allow you to rest assured that the care you are receiving is of the best quality standard.
---
Involvement in choice of right carer
---
We invest time in ensuring that you are matched to the right carer, not just in terms of the carer having the right experience and qualifications to meet your specific care needs, but also that personalities and interests are effectively aligned to ensure a strong relationship can form with you and your lifestyle can be enhanced.
How the Carers work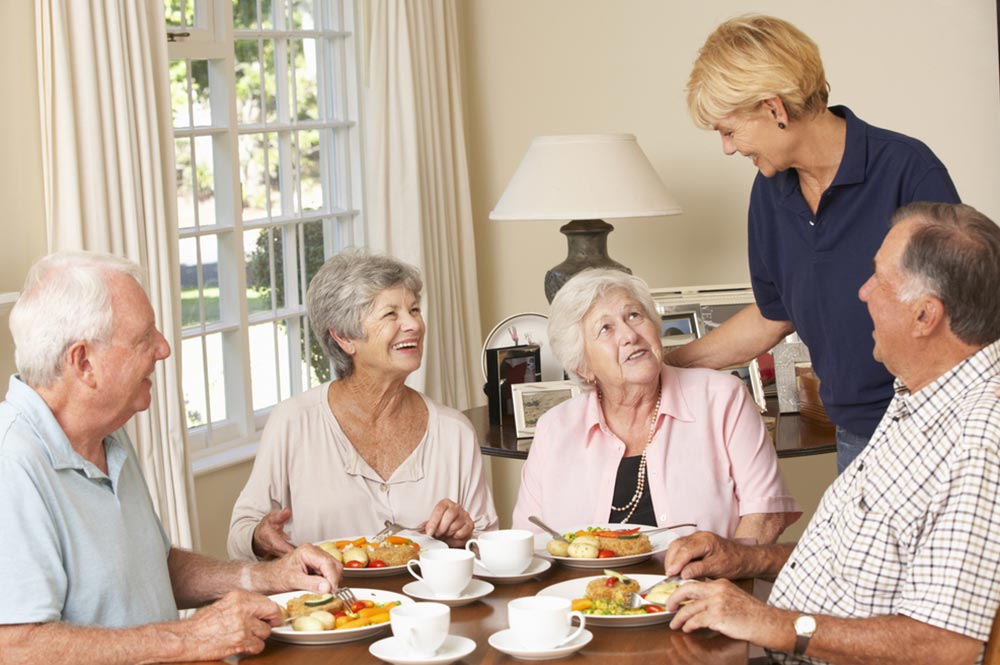 Each carer works and lives with their client for up to two weeks at a time, though this can be longer, by arrangement. Two weeks tends to be the desired length of time for a care assignment, as caring can be physically and emotionally demanding. We like to ensure that your carer remains fresh and able to maintain a consistently high standard of care. In cases where care is ongoing, the outgoing carer will give a face-to-face handover to the new carer on the rota. This will ensure seamless, uninterrupted care.
Carers do need their own private bedroom and to be able to share meals as part of the family.
Our typical live-in care service provided by the carer includes:
---
1
Support around the home:
cleaning, changing bed linen and towels, laundry and ironing, shopping for weekly groceries, help with meal preparation and managing bill payments.
2
Personal care:
Dressing and undressing, washing and bathing, shaving, assistance with hair and makeup, nail care, continence care and support with prescribed medication.
---
3
Companionship:
Conversation, encouraging contact with family and friends, help with reading and keeping up correspondence, accompanying on holidays, day trips or short breaks.
4
Fulfilling lives:
Encouraging and supporting hobbies and interests at home or in the local community, encouraging exercise, accompanying people on visits (including day centres or other community day activities), and accompanying people on doctor's appointments.
On-Going Assessment of Carers


We also carry out regular supervision checks on our care staff to ensure that they are adhering to the care plans and that no new issues have occurred, as well as check that you are feeling confident, happy and supported by the live-in care support. In addition, at regular agreed intervals, or as the need arises, we will also review the care plan to assess any changing circumstances which impact on the level of care required.
Some of the on-going assessment methods we use include:
Regular spot checking

Probationary review

At least four supervisions per annum, one to include direct observation of care provision

Annual appraisal

Quality Assurance
Reward and recognition
To ensure we attract and retain some of the very best carers, we reward them with excellent employment packages, flexible working and paid holidays. We want our carers to be highly motivated, stay with us for the long term and develop a professional career in care. This enables us to provide the continuity and consistency of care delivery our clients should expect.