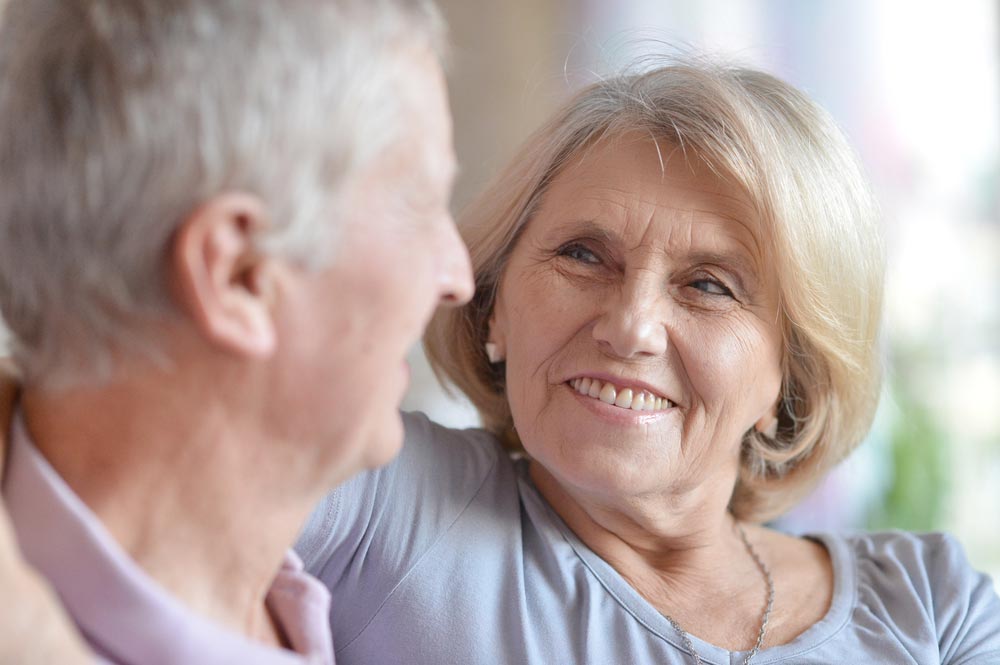 How much does live-in care cost?
Making decisions about care, whether for yourself or for a loved one, is never easy. Whilst we all want to achieve the best possible outcome for ourselves and our families, cost will inevitably be a factor for most of us.
The cost of care and nursing homes varies hugely around the country and they depend on the type of support needed. For instance, they tend to be highest for younger people with learning disabilities whilst older people's care costs tend to be lower although some places, including private hospitals, can charge much more. You may also be asked to pay more if you have a larger room, or if there are more facilities in the home or more luxurious surroundings. You may pay less if you share a room.

Understanding how much care costs and what help you might get with paying for care can be daunting. The options depend on your financial circumstances and the type and amount of care you need. Also, costs and available support vary from council to council.
It may come as a surprise to many people, but the cost of live-in care compares favourably with many care or nursing homes and, of course, care at home offers many advantages over residential care. For a single client, the charge for a live-in carer is typically less than residential care home fees. Where a couple wish to remain at home together, it is often possible that they could both be cared for by a Santé Care at Home live-in carer with costs being considerably less than two residential care home fees.
In line with our commitment to providing an excellent service, we also aim to provide a very cost effective and affordable live-in home care service. In addition, the cost of home care services from Santé Care at Home is entirely transparent. After your initial care assessment, we will discuss the costs with you based on the care plan and provide you with a detailed breakdown of the costs and services that we will provide. All of our live-in home care costs are inclusive too: there are no hidden extra live-in care costs, and no VAT. We believe that quality care should be affordable to as many people as possible. That is why our live-in prices are generally lower than residential care homes.
The only occasion when the price that you are paying for live-in care from Santé Care at Home may change is if is if the nature of the care you are receiving changes.
We pride ourselves on treating every client as an individual and so every case is judged on its own merits. To obtain a more accurate assessment, please give us a call to discuss your needs in more detail.
Call! We are available
for a chat 7 days a week
Funding Your Care

As life expectancy continues to increase, most of us can expect to need some sort of care at some point in our later years. There may be a number of concerns that you and your family have when faced with the issue of paying for care, for what is usually an unknown length of time. A major concern may be that the money might run out, so you will no longer be able to have the care provider or type of care (such as care in your own home), that you prefer. For many, the fact that the value within the estate is being depleted is also a considerable concern.
We understand how difficult planning the financing of long term care can sometimes be and therefore it is very important that you find the right solution for you and your family. The reality is that various financing options and state benefit schemes do exist, which enable many people to enjoy care at home.
If you are planning to fund your own care, there are probably more funding options available than you realise, including investing capital, equity release and other funding methods. Choosing how to pay for your care or the care of a loved one is a difficult decision; you want to do what's best, but we do live in the real world and appreciate that price is important. Many people presume that receiving a bespoke live-in care at home service is beyond their financial means; however, as more information about financing care becomes available in the public domain, live-in care is becoming an increasingly popular option.
Before you start to make decisions we would recommend that you take advice from advisers who are authorised and regulated by the Financial Conduct Authority, particularly those who specialise in the financial and retirement options of older people of all ages and circumstances. The reassurance that sound advice brings is an essential part of moving towards making decisions for the short and longer term.
However much money you have, you are entitled to an assessment of your care needs from your local council. This should help you work out what support might best suit your situation. After the assessment, even if you are not eligible for funding from social services, they should still give you information and advice about other local sources of support, which might include local charities, advocacy and support networks, and private companies.
If you would like to find out if you are eligible for funding from your local authority, you will need to request an assessment of needs. Your local authority is obliged to carry out this assessment in line with the NHS and Community Care Act 1990. If your local authority then agrees care is needed, they will undertake a financial assessment (means test) to see how much care can be paid for by the state, and whether you will also need to contribute.
Following your needs assessment and financial assessment, your council may offer you Direct Payments. They will pay you the cash so that you can arrange and buy your own care. The cash must be spent on care that meets your assessed needs but it means you can be more flexible and individual in the way you arrange your care. However, the money must not go to a relative or anyone living in your household unless they are specifically employed as a live-in carer. You have to keep records to show exactly how you have spent the money.
Most councils charge for care that they provide or arrange. How much you pay depends on the assessment. If you are receiving or will be receiving care in your own home, the value of your home is not counted within the means test for care funding. If your capital is less than £23,250, your income will be assessed but you must be left with at least the basic amount of Pension Credit plus 25 per cent. Some councils are more generous and increase the capital threshold or set a maximum amount they expect anyone to pay for their care. Advice should be sought from your Local Authority about current calculations used to determine if you qualify for any financial assistance.
If you do not meet the local criteria for care, but still need some help, you may decide to arrange and pay for your own care privately. Even if you meet your council's criteria for care, if you have savings or capital over £23,250 you may have to meet the costs of care in full yourself. Once your capital starts to reduce to around £30,000, you will need to approach your local council and ask for a new care assessment.
Equity release: Equity release enables you to unlock the cash tied up in your property with typically no monthly repayments to make. Equity release schemes include Reversion Plans (sale of your property), Interest Only Mortgages, Home Income Plans (mortgage used to buy an Annuity), Roll Up Mortgages (the lender gives you a lump sum, you pay nothing and the interest is 'rolled up' into the loan) and Shared Appreciation Mortgages. How much you can release depends on a number of factors such as your age, health, lifestyle, the kind of equity release plan you choose and how much your home is worth.
Annuities: An annuity provides a regular income in exchange for a lump sum. When you are ready to convert the money built up in your pension into a regular income, the most popular way to go about this is usually through an annuity. You can usually take up to 25 per cent of the total amount as a tax-free lump sum, but the rest can be converted into an annuity, so you receive a regular income.
Lasting Power of Attorney (LPA): An LPA allows people you trust and you choose to make decisions and act on your behalf, if you can no longer make decisions or do things for yourself. Property and Affairs LPA allows you to choose people who can make decisions for you about how to manage your affairs and spend your money. Personal Welfare LPA allows you to choose people to make decisions about your healthcare and welfare. This includes decisions to refuse or consent to treatment and where you live. You can make LPAs at any time while you have capacity. LPAs are registered with the Office of the Public Guardian and can only be used once they are registered. They are subject to the principles of the Mental Capacity Act 2005.
This information does not constitute any form of financial advice or recommendation by Santé Care at Home Ltd and is not intended to be relied upon by users in making (or refraining from making) any investment decisions. For the purpose of the UK Financial Services and Markets Act 2000, nothing contained in this site is a 'financial promotion' nor does any statement constitute investment advice. We recommend that you take advice from advisers who are authorised and regulated by the Financial Conduct Authority, particularly those who specialise in the financial and retirement options of older people of all ages and circumstances.
Useful Sites

---
The Financial Services Register
Society of Later Life Advisors
Careaway
Careaway - A not-for-profit organisation providing an advisory and advocacy service specialising in elderly care funding advice in the UK.
http://www.careaware.co.uk/