We at Sante Care at Home are committed to continually improving the standards of care we provide, ensuring we offer the highest level of care and support to both you, your family and our care staff. We achieve this through robust systems which relate to the Care Quality Commission's (CQC) 5 essential standards of quality and safety called the 5 Key Lines of Enquiry (KLOE). The CQC is a non-departmental public body of the United Kingdom government established in 2009 to regulate and inspect health and social care services in England to ensure that hospitals, care homes and care agencies meet or exceed the KLOE's. Not all live- in care agencies are registered with the CQC. We believe that having the CQC regulate our services ensures you receive the most compassionate, caring, safe, effective, responsive and well lead services.
KLOEs

Our quality assurance will focus on meeting and exceeding the Care Quality Commission's (CQC) five Key Lines of Enquiry (KLOE) which are as follows:
1
Safe:
By safe, we mean that people are protected from abuse and avoidable harm.
2
Effective:
By effective, we mean that people's care, treatment and support achieves good outcomes, promotes a good quality of life and is based on the best available evidence.
3
Caring:
By caring, we mean that staff involve and treat people with compassion, kindness, dignity and respect.
4
Responsive:
By responsive, we mean that services are organised so that they meet people's needs.
5
Well-led:
By well-led, we mean that the leadership, management and governance of the organisation assures the delivery of high-quality person-centred care, supports learning and innovation, and promotes an open and fair culture.
Our Nurturing Managers Service

At Sante you will be assigned a Nurturing Manager who will be your main point of contact. She will support the ongoing management of your care ensuring you receive a bespoke, person-centred service that promotes your freedom of choice.
Our tailored service includes:
1
Arranging initial assessments and meetings
2
Collating suitable candidate profiles for your selection
3
Arranging required bespoke staff training
4
Supporting the on-going management of your care
5
Providing a single point of contact for all of your requests
Monitoring and supervision

Santé Care at Home is committed to ensuring that our services continue to meet your needs. Throughout our service provision we assure that we have a systematic and ongoing monitoring process. Delivering a high quality service is one of our main priorities; we achieve this through a number of ways.
Once the care plan has started, we ensure that the service we deliver meets your needs by keeping in regular contact with you, ensuring that the care provision is being delivered efficiently and effectively to your satisfaction. We provide on-going day to day support and supervision as required to all our staff and they will always notify the Nurturing Manager immediately of any change in a Client's condition or needs so that we can respond advice appropriately and intervene whenever necessary. Record keeping and reporting is vital.
---
In particular, we will carry out the following:
1
Initial Needs Assessment, Care Planning and Risk Assessment
2
3 monthly telephone reviews with you
3
6 monthly face to face reviews with you
4
Completion of yearly quality questionnaires
5
Annual update of your Care Needs Assessment, Care Plan and Risk assessment
6
Full involvement of you, your family members and/or representatives in all aspects of the above
This process allows us to obtain an in-depth view of your expected outcomes, review and amend when/where necessary and monitor how they are being achieved.
We also carry out regular supervision checks on our care staff to ensure that they are adhering to the care plans and that no new issues have occurred, as well as check that you are feeling confident, happy and supported by the live-in care support. In addition, at regular agreed intervals, or as the need arises, we will also review the care plan to assess any changing circumstances which impact on the level of care required.
Staff quality assurance

Each of our carers is personally vetted to ensure that they are of good character and suited to this profession. In particular, every carer being considered for employment with Santé Care at Home is subjected to a satisfactory enhanced disclosure check by the Disclosure and Barring Service (DBS) before taking up any position. This is government agency set up to helps employers make safer recruitment decisions and prevent unsuitable people from working with vulnerable groups, including children and vulnerable adults. The DBS is responsible for processing requests for criminal records checks and deciding whether it is appropriate for a person to be placed on or removed from a barred list.
In addition, if the care worker is coming from outside the UK, then Santé Care at Home will seek a criminal records check or 'Certificate of Good Character' from their country of origin.
The level of care experience for each candidate is carefully assessed, irrespective of how long they have been working in the caring profession. Every effort is then made to match the level of experience to your requirement, as identified in the care plan. However, for more significant care requirements we insist on a minimum of two years' home care experience.
Each member of our team has regular performance reviews and appraisal to identify their own learning/training needs. All Santé Care at Home staff are also subject to regular supervision, spot checks and observations, including records in your file to ensure standards are being maintained in relation to punctuality, record-keeping and adherence to the care plan.
Complaints Procedure

A complaint can arise through simple misunderstanding or genuine dissatisfaction. Usually, discussing a problem as soon as it arises determines its cause and a solution that resolves and satisfies all parties can then be found. Complaints also provide an opportunity for us to look at how we can do things better and as such is an important part of our policy to promote a culture of continuous improvement. We operate as far as possible a "no blame" policy so that any complaint allows full, thorough and open investigation and where those involved feel the process has been handled swiftly and fairly. We have in place strict disciplinary procedures if the matter is of a more serious nature.
You and your family and/or representatives should feel able to complain and feel confident that your complaint will be dealt with in a positive manner. If you who wish to complain about the service received from Santé Care at Home, you should follow the steps listed below and if possible discuss the problem with the Nurturing Manager who will do their best to resolve the problem quickly to your satisfaction. Complaints can be made in person, in writing or by telephone and should be addressed to the Care Manager.
Complaints will be confirmed in writing and logged on the complaints log and will require the following basic information from you:
2
Where and when it happened?
4
What the Client expectations are?
You will receive an acknowledgement within two working days of lodging their complaint. All investigations will be recorded and you will be updated regularly as to the progress of the investigation. Any action to be taken will be discussed and agreed with you where appropriate. We will endeavour to resolve all complaints within 28 days.
If you feel unhappy about making the complaint and do not know someone who is prepared to advise on the service of your complaint, Santé Care at Home will find someone from an independent organisation to act as an advocate for you. If you are not satisfied with any action taken you can also complain to the Local Authority or Industry Regulators.
The complaints and incidents procedures are continuously reviewed to ensure we can respond promptly and effectively and adhere to policy and procedures in line with CQC guidelines.
If you do have any complaints or concerns please contact: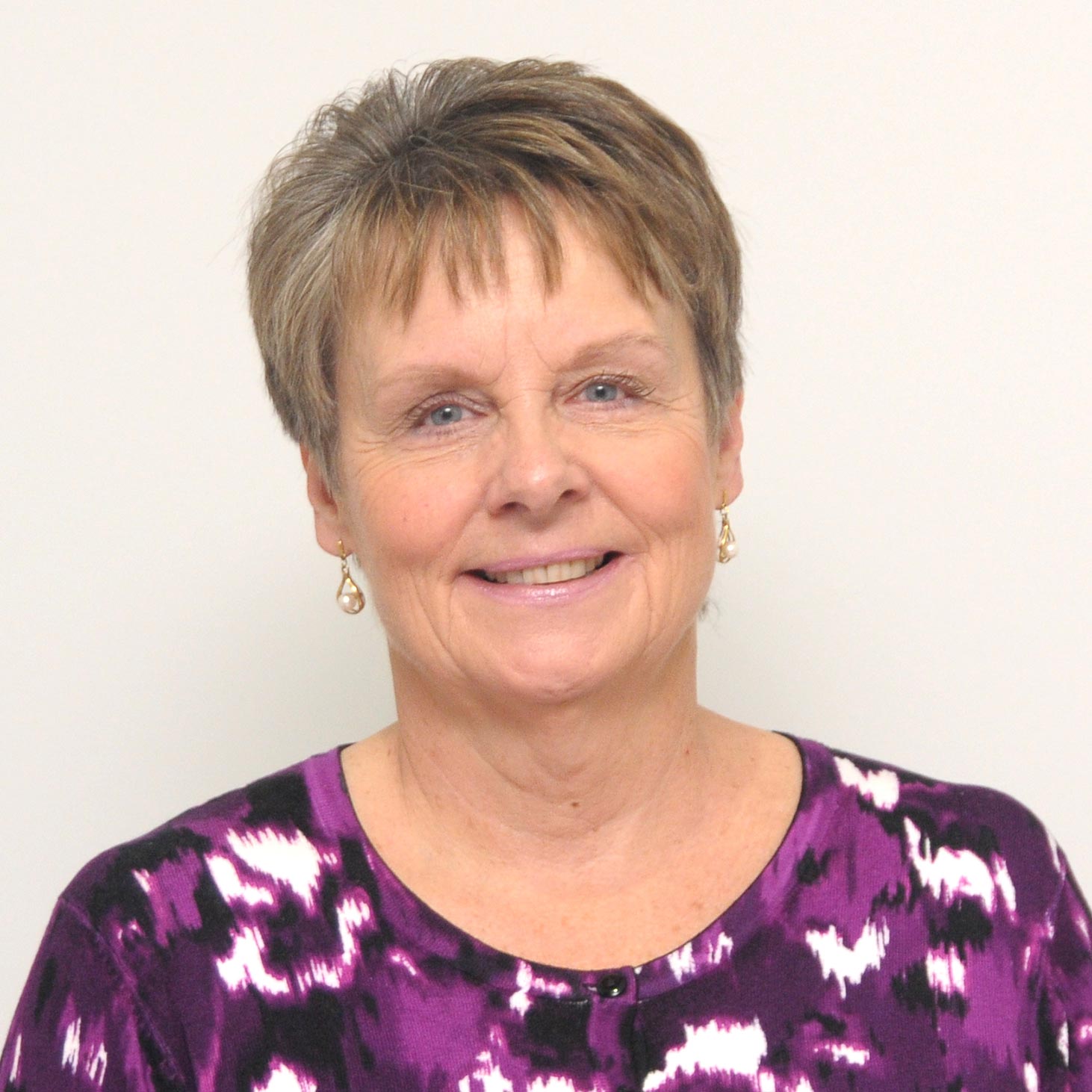 Ann Sayer
Registered Manager
---
Co-founder of Santé Care at Home, with over 40 years' nursing experience.
Useful Sites

---
The Care Quality Commission (CQC)
UK Homecare Association (UKHCA)
Information Commissioner's Office
Information Commissioner's Office – the UK's independent authority set up to uphold information rights in the public interest, promoting openness by public bodies and data privacy for individuals.
http://ico.org.uk/